What does the new pharmacy network change mean for you?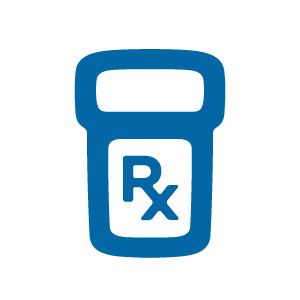 CarePartners of Connecticut partners with a Pharmacy Benefit Manager (PBM) to administer your pharmacy benefit. PBMs provide many pharmacy services to members, including claims processing, contracting with the pharmacies in our network, and much more. Previously CarePartners of Connecticut worked with CVS Caremark to help manage your pharmacy benefits. Effective January 1, 2023, we are now working with a new PBM, OptumRx, to improve how you get the medications you need.

Three things to know about using home delivery for your prescriptions with OptumRx:  
If you used CVS Caremark mail order to fill your prescriptions in 2022 and have open refills, your prescriptions have automatically been transferred to OptumRx Home Delivery for your convenience. 
To set up your home delivery and refills, grab your CarePartners of Connecticut member ID card and register for an account at OptumRx.com. Plus, you'll be able to easily find information about your pharmacy benefits, view your pharmacy claims, look up drug pricing, and more through a secure OptumRx account.
If you don't register online, you will receive a phone call from OptumRx this month asking if you would like to continue with home delivery.   If yes, they will request that you register for an Optum Rx account and provide updated payment information. 
Additional information:
The OptumRx retail pharmacy network has more than 67,000 pharmacies nationwide, including CVS Pharmacy and many others that CarePartners of Connecticut members currently use.
Visit carepartnersct.com/pharmacy-search to search for an in-network pharmacy near you.
In December 2022, you should have received a new member ID card with OptumRx information on it. 
You should begin using your new member ID card starting January 1, 2023.
If you use any specialty medications, starting January 1, 2023, you have the option to fill your prescription with our new preferred specialty pharmacy, OptumRx Specialty. To learn more, visit specialty.optum.com. CVS Specialty will continue to be in our network, so you can keep your prescription there, if desired.

What if you use preferred pharmacies?

Walmart, Rite Aid, and Stop & Shop pharmacies are now a part of our preferred pharmacy network! (Price Chopper will no longer be a preferred pharmacy but will continue to be in our pharmacy network. This means you may pay more for your prescriptions at Price Chopper.)

If you would like to transfer a current prescription to a new preferred pharmacy beginning January 1, 2023, simply call the preferred pharmacy of your choice and ask them to transfer your prescription. To search for preferred pharmacies near you, go to carepartnersct.com/pharmacy-search