How to Reduce Trips to the Pharmacy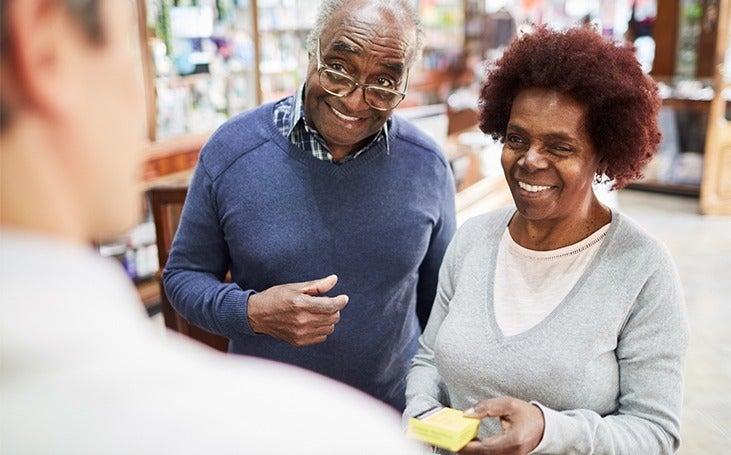 If you are looking to reduce the number of trips made outside your home, these services can help you make fewer trips to the pharmacy.
Have Prescriptions Sent to Your Home and Save Up to $400 per Year!
You can have prescription medications that you refill each month delivered right to your home with CVS Caremark® Mail Service Pharmacy. You may be able to save up to $100 by using mail order for a 90-day supply of prescription medications (depending on the tier your drug is on). That's a potential savings of up to $400 a year!1 To sign up, just fill out and return the CVS Caremark Mail Order Form. Or call CVS Caremark at either 1-844-224-7947 (HMO) or 1-888-970-0941 (PPO).
Use automatic refill to set it and forget it
Once you sign up for mail order, you can use CVS Caremark automatic refills to help make managing your medications easier. With automatic refills, your prescriptions are automatically refilled and mailed to your home. It's the fastest, easiest way to stay on track with your medications.
Convenient — When you sign up for automatic refills, CVS Caremark keeps track of your refill schedule and makes sure your medication is delivered by mail to your home on time.
You're in control — You receive an alert with your automatic refill details by email, text, or phone 10 days before the scheduled refill so you can change or cancel your order if needed.

Signing up for automatic refills is easy. Just call CVS Caremark at either 1-844-224-7947 (HMO) or 1-888-970-0941 (PPO), or log into your CVS Caremark web portal account at caremark.com.

Advantages of a 90-day supply

If possible, fill your prescription medications for a 90-day supply to limit the number of times you need to visit the pharmacy. Filling a prescription for a 90-day supply would mean visiting the pharmacy only 4 times a year, and, with a larger supply on-hand, you're less likely to miss a dose. Ask your pharmacist to switch you to a 90-day supply and tell your doctor that you want 90-day supplies for future prescriptions.

Medication synchronization

If you take more than one medication, it is likely that your medications don't all refill at the same time. With medication synchronization, your pharmacist can synchronize your medications, so they refill together at a time that is convenient. Minimizing the number of different refill dates within a month and the number of trips to the pharmacy will help to make sure you don't miss a fill or fill late.

Contactless delivery

Many local retail pharmacies offer free next-day delivery of prescription medications. Contact your pharmacy to confirm participation.

Make it easier to stay on track with your medications

Packaging options

Keeping track of multiple medications isn't easy. Talk with your pharmacist about alternative packaging solutions. Your pharmacy may be able to provide you dosage packaging (for example: morning medications in 1 packet, evening medications in another for each day) to help you stay on track with taking your medications as prescribed. Call your pharmacy if you have questions about alternative packaging options.

Auto-refill

Ask your pharmacist about enrolling your prescriptions in an auto-refill program. With auto-refill, your medications will be filled automatically and waiting at the pharmacy for you!



1 Depending on the plan you are in and the tier your drug is on.