How a Medicare Advantage Plan Helps You Stay Healthy and Save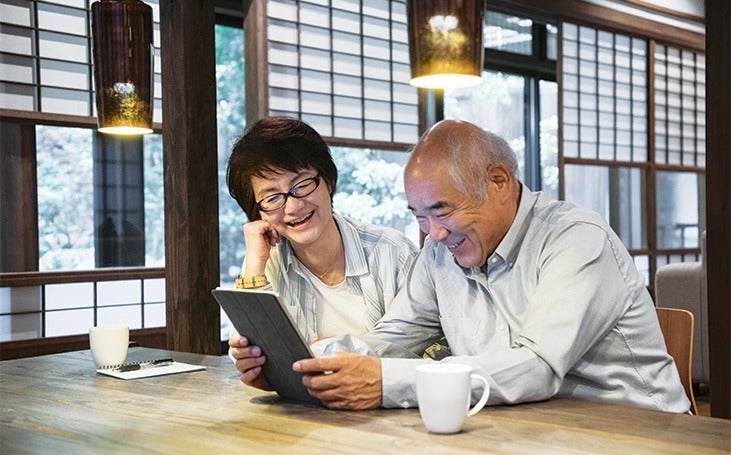 Choosing a Medicare plan is an important decision. To get the right coverage for the road ahead, you may need a Medicare Advantage plan.     
Why Medicare isn't enough
When you sign up for Medicare, you are signing up for Part A and Part B, which is provided by the Federal government. Medicare consists of 4 separate parts:
Part A (part of Original Medicare offered by the Federal government)
Part B (part of Original Medicare offered by the Federal government)
Part C (Medicare Advantage plans offered by private insurance companies)
Part D (drug coverage offered by private insurance companies)
Many people discover that Original Medicare (Part A and Part B) doesn't provide enough coverage. Original Medicare only covers about 80% of expenses. The remaining 20% is your responsibility and could add up to thousands of dollars each year.
Plus, Original Medicare:
Doesn't include Part D prescription drug coverage
Doesn't have a limit on the annual medical expenses
Doesn't include routine vision and hearing exams, and other services
Get an advantage
In order to have enough coverage, many people choose to enroll in a Medicare Advantage plan (Part C) that includes prescription drug coverage (Part D). Medicare Advantage plans are one of the fastest growing Medicare plan options. According to the Centers for Medicare & Medicaid Services, Medicare Advantage plans have doubled to more than 20 million enrollees (one-third of Medicare beneficiaries) since 2010.
HMO or PPO?
Both are Medicare Advantage plan types, and have similarities and differences:
HMO and PPO similarities
Offers everything Medicare covers plus additional benefits
Available with prescription drug coverage
Can help you save with monthly premiums as low as $0
HMO and PPO differences
HMO - you choose a primary care provider (PCP) to be your main doctor who keeps track of your care and refers you to specialists if needed
PPO - you can access any doctor or hospital, but you don't have a PCP and are responsible for coordinating your care
Which is right for you?
CarePartners of Connecticut offers several HMO plans and a CarePartners Access PPO plan. No matter which you choose, you can get more coverage than Original Medicare and a monthly premium as low as $0. But which is right for you? CarePartners of Connecticut has a team of Medicare Agents to answer all your Medicare questions and help you find the plan that's right for you. Just call 1-844-388-6591 (TTY: 711).
You can also compare plans on our website.
Your gateway to happy aging
Make sure you don't miss another article with tips and tricks for happy aging, plus vital health information that you'll need to ensure that you're up to date with relevant health care announcements. Click here or below to keep your health at your fingertips.
---