White Bean and Tomato Bruschetta Salad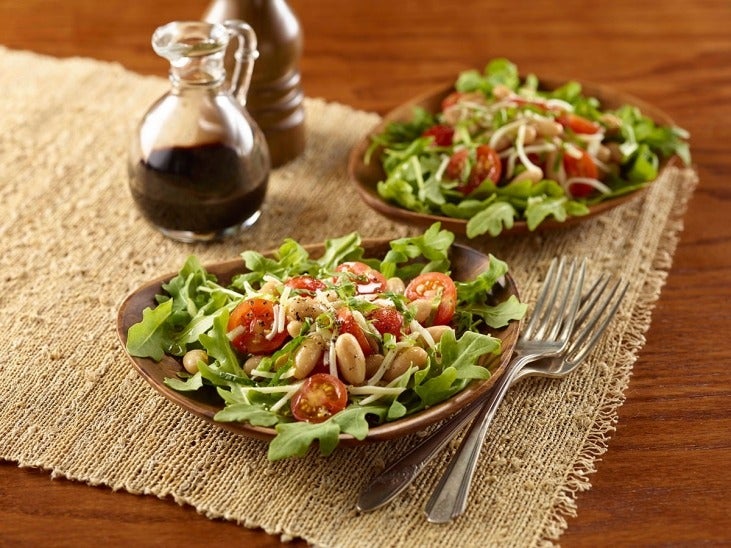 Turn an Italian bread topping into a salad with this delicious bean and vegetable recipe!
Ingredients
Servings 2-4
2 small tomatoes (diced) OR 16 oz. canned, no-salt-added, diced tomatoes (drained, rinsed)
1 clove fresh, minced garlic OR 1 tsp. jarred, minced garlic
1 green onion (chopped, (green part only)
8 oz. canned, low-sodium white beans (such as Cannellini beans), drained, rinsed
2 Tbsp. fresh basil (chopped) OR 1 tsp. dried basil
1 Tbsp. balsamic vinegar
2 tsp. extra virgin olive oil
1/8 tsp. black pepper (to taste)
1/4 cup low-moisture, part-skim, shredded mozzarella
4 cups mixed greens or arugula
Directions
Combine all ingredients except salad greens and marinate 5-10 minutes. Toss with salad greens. Serve chilled.
Source: American Heart Association