Flu Shot 101: Stay Healthy During Flu Season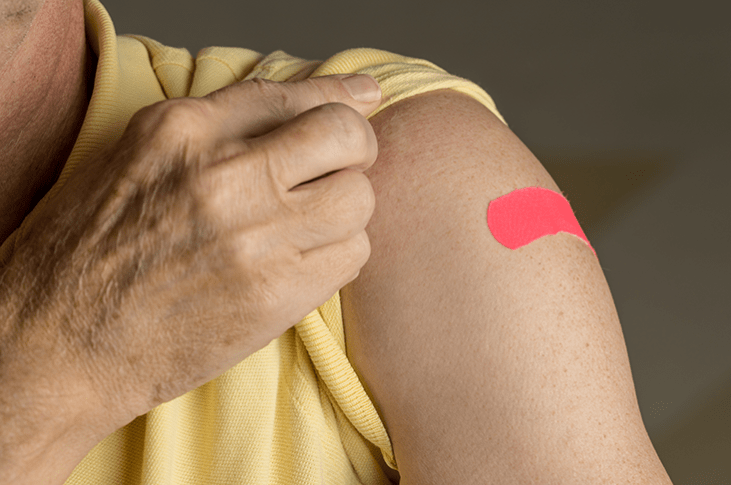 Getting a flu shot each year is the best way to protect yourself against the flu.
Flu season is during the fall and winter. With the ongoing COVID-19 pandemic, it is  important to get your flu shot to help avoid complications or hospitalization due to contracting the flu. 
Who should get a flu shot?
Everyone ages 6 months and older should get the seasonal flu shot each year. The Centers for Disease Control and Prevention (CDC) recommends that people with the highest risk and in greatest need of a flu shot include adults 65 years of age and older, and people of any age with underlying medical conditions (e.g., asthma, diabetes).
Where can you get a flu shot?
Here are just some of the ways you can get your flu shot:
Call your doctor to schedule an appointment to get your flu shot.
Pharmacies like your local independent pharmacy, or larger chains like CVS, Walgreens, or Walmart locations. 
Town or school clinics: To find a public flu shot clinic, contact your city or town administrator. 
If you get a flu shot at a clinic, remember to let your primary care provider (PCP) know.
How often do you need a flu shot?
The flu vaccine is only effective for that year's flu season. The flu vaccine changes each year because the flu virus also changes slightly every year. Getting a flu shot each year as soon as possible offers the best protection.
Why is it important to get a flu shot?
The flu is often a more severe illness than the common cold, and can stress the body with fever, vomiting, body aches, fatigue, and other symptoms. If you have a chronic illness (such as diabetes, asthma, or heart disease), or take a medication that lowers your immunity, your body may have difficulty recovering from the flu. Adults older than age 65 are at higher risk for serious complications if they get the flu. Even among healthy older people, the flu can result in heart attacks, strokes, pneumonia, and other serious illnesses. For the most up to date information on the flu vaccine, please visit the Centers for Disease Control and Prevention (CDC) website.
Does the flu shot really work?
Research has shown getting a flu shot each year is the best way to protect yourself from the flu. Remember, it takes about two weeks for the vaccine to provide protection.
Can you get the flu from a flu vaccine?
No, the flu vaccine contains influenza viruses that have been killed and cannot cause the flu.
Talk to your doctor if you have concerns about getting a flu shot.
What else should you do to avoid the flu?
In addition to the flu shot, the recommendations to help avoid COVID-19 – frequent handwashing, social distancing, wearing a mask when near other people – will also help you avoid catching the flu.