How to Use Your Over-the-Counter (OTC) Benefit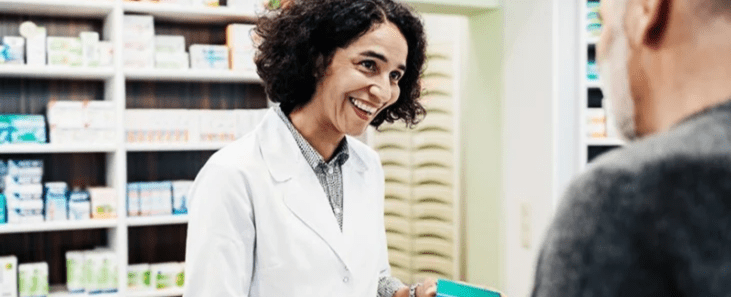 How Your OTC Benefit Works
At the beginning of each calendar quarter, your OTC card is loaded with the quarterly OTC amount for your plan.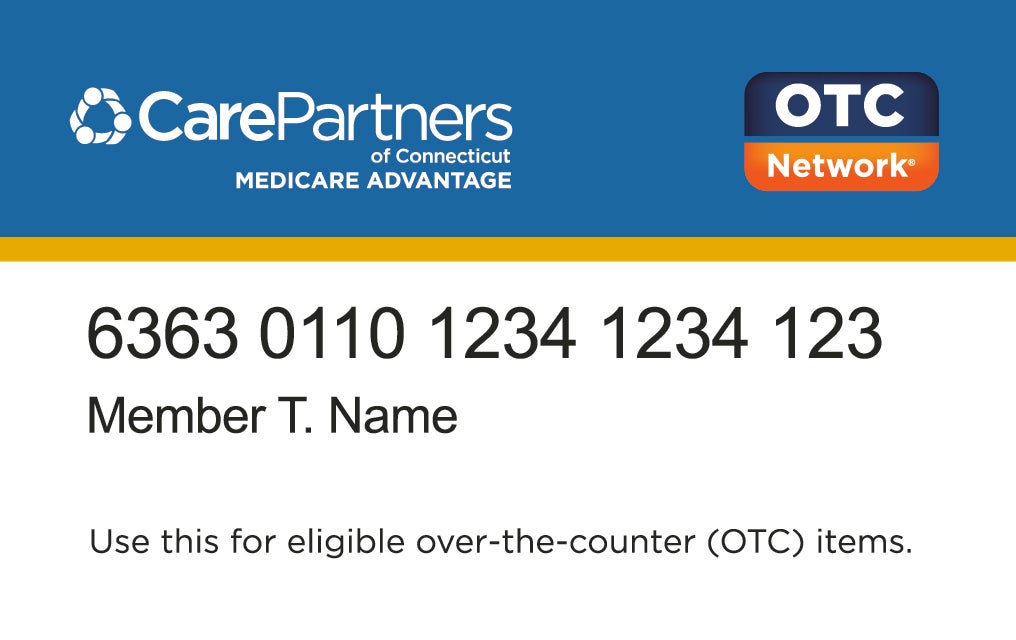 Jan–
Mar

Apr–
Jun

Jul–
Sep

Oct–
Dec

CareAdvantage  Preferred (HMO)

$50

$50

$50

$50

CareAdvantage Prime (HMO)

$50

$50

$50

$50

CarePartners Access (PPO)

$65

$65

$65

$65
Your balance does not carry over—try to spend the full amount before the end of each quarter.
Don't throw out your card—it will be reloaded at the start of the next calendar quarter.
5 Easy Ways to Enjoy Your Benefits
In-store—Swipe your OTC card at participating retailers, including CVS, Dollar General, Family Dollar, Rite Aid, Stop & Shop, Walgreens, and Walmart. Login to carepartnersct.com/order-OTC to find a participating store near you.
Online through Medline—To activate your online account, make sure you have your new OTC card and your member ID number from your CarePartners of Connecticut ID card. Go to carepartnersct.com/order-OTC and click "Create an account." Enter an email and password. When prompted, enter your member ID number and your OTC card number. After your account is activated, you can log-in using only your email and password. To purchase items, click on "Locations" at the top of the homepage, then under "Select Location Type" on the left side of the screen, click "online," then "Medline." You can also access the online ordering site through your secure online account.
NEW Online through Walmart.com—You can also shop for eligible items at Walmart.com. At checkout, select "pay with card" and enter your OTC card number. Note: Shipping fees will apply and will not be covered by your OTC card. To avoid fees, you can choose in-store pick-up. There are 3 easy ways to shop on Walmart.com:
Method
Description
Fee*
Notes
Pickup
Reserve a time, and the order is brought to you curbside at your selected store.
Free
Pickup is free, no order minimums**
Shipping
Orders are shipped to your mailing address.
$6.99
No fee for orders over $35 No Fee for Walmart+ members
Delivery
You reserve a time, and the order is delivered to your home.
$7.95 to $9.95
No fee for Walmart + members with orders over $35
*You will see any fees from your cart at check-out. Fees cannot be paid with an OTC Network card. Restrictions apply. **$6.99 fee for pickup orders under $35 which included perishable items. No fee for Walmart+ members. Items sold and shipped by Walmart.com can be returned or replaced, when available, by mail within 90 days of receipt. Exceptions are noted on the Walmart corporate Return Policy page. Returns are refunded to your OTC Network card within 3-5 business days of receipt of the return.
By phone through Medline—call 1-833-569-2331 Mon–Fri, Mon–Fri, 8 a.m.–7 p.m. ET, and a Medline representative will take your order. Use the Medline catalog to find items to purchase.
By mail through Medline—fill out the mail order form included with the Medline catalog. If you need a printed copy of the catalog mailed to you, call Member Services at HMO: 1-888-341-1507, PPO: 1-866-632-0060 (TTY: 711).
OTC items ordered online, by phone or by mail will be delivered approximately 2-5 business days after the order is received by Medline.
 
For More Information
If you have any technical difficulty using your card, call Medline at 1-833-569-2331.
If you have any questions about using your OTC benefit, call CarePartners of Connecticut Member Services at 1-888-341-1507(HMO)/1-866-632-0060 (PPO)(TTY: 711).
Quarterly allowance is for the purchase of Medicare-approved OTC items from the Medline catalog. Your OTC benefit cannot be used to purchase Part B or Part D covered prescription drugs. OTC items may only be purchased for the enrollee, not for family members or friends. Some items may be covered through your Medicare Part B medical or Part D prescription drug coverage. Other items may be used for either a medical condition or for general health and well-being. These are called dual-purpose items. You should only buy these items after discussing them with your health care provider to see if they recommend the item for a specific diagnosed condition. Please speak with your physician before buying dual-purpose items.