COVID-19 Vaccine Information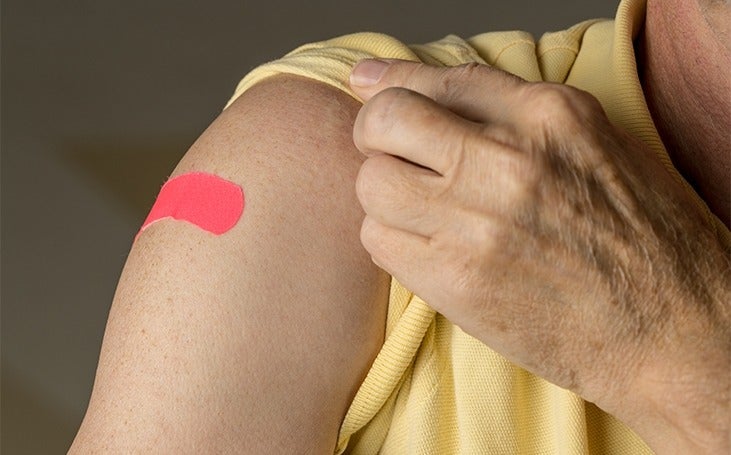 Last Updated: 4/7/2022
How often will you need to get the vaccine?
We don't yet know. Because the virus is so new, researchers will need time to monitor its response to determine how long the vaccine will protect you from the virus.
COVID-19 vaccine booster shots are recommended for:
Those 12 and older who had their second dose of the Pfizer vaccine at least five months ago.
Those 18 and older who had their second dose of the Moderna vaccine at least five months ago.
Those 18 and older who received the Johnson & Johnson vaccine at least two months ago
A second COVID-19 vaccine booster shot is also recommended for certain immunocompromised individuals and people over the age of 50 who received an initial booster dose at least four months ago.
If you have any questions about whether a booster is right for you, please contact your physician.
We will continue to monitor federal and state guidelines for more information on COVID-19 vaccine booster shots for other populations. Visit the CDC's website for the most up-to-date information.
Vaccine availability
The COVID-19 vaccine is available to any resident of Connecticut aged 5 and older. ​
The state of Connecticut is offering multiple vaccine appointment scheduling options and locations. Please note: If you are scheduling an appointment for someone age 5 to 17, they are only eligible to receive the Pfizer vaccine.
Schedule an appointment online, with our partners at Hartford HealthCare
See more options for scheduling a vaccine appointment
Find walk-up vaccine locations near you
Call 2-1-1 of Connecticut or 1-800-203-1234. Available 24 hours a day, 7 days a week.
Is the vaccine safe?
The U.S. vaccine safety system ensures that all vaccines are as safe as possible. Vaccines go through more testing than any other pharmaceuticals. And before any vaccine is made available, it must go through rigorous development and testing. The COVID-19 vaccination will help protect you from getting severe COVID-19. The CDC has provided additional details about the safety of the vaccines
Is the vaccine covered?
Yes, the vaccine is covered under Medicare, and there is no cost for CarePartners of Connecticut members for either the COVID-19 vaccine or for the cost of administering it.  
Where can you get the vaccine?
There are multiple locations throughout Connecticut that will provide the vaccine. To find a location near you, visit CT.gov. You are covered to get the vaccine at any of the state of Connecticut approved vaccine sites.
For those getting their first COVID-19 vaccine, what are the dose requirements for each?
The Johnson & Johnson COVID-19 vaccine requires one dose. The Moderna and Pfizer-BioNTech initial vaccine series requires two doses. Getting vaccinated against COVID-19 will help protect you, and potentially your loved ones, from the virus.
If you have a weakened immune system, please talk with your doctor about whether you should get an additional primary shot and see the additional information above for boosters. We will continue to monitor federal and state guidelines about additional COVID-19 vaccine shots that may be recommended.
Are there side effects?
After receiving the COVID-19 vaccination, you may have some side effects. This is a normal sign that your body is building protection. Side effects may feel like the flu with weakness and fatigue but should go away in a few days. The CDC has provided details on what to expect after getting the vaccine.
There have been reports of some people experiencing severe allergic reactions after getting the vaccine. If you have ever had a severe allergic reaction to any ingredient in a COVID-19 vaccine, the CDC recommends that you should not get that specific vaccine. If you have had a severe allergic reaction to other vaccines or injectable therapies, talk to your doctor. Your doctor will help you decide if it is safe for you to get vaccinated. The CDC is monitoring reports of severe allergic reactions and will provide updated information on their website.  
Should you still get the vaccine if you had a confirmed or suspected diagnosis of COVID 19?  
Yes, you should be vaccinated regardless if you already had COVID-19. That's because experts do not yet know how long you are protected from getting sick again after recovering from COVID-19. Even if you have already recovered from COVID-19, it is possible—although rare—that you could be infected with the virus that causes COVID-19 again.
What if I am unable to get to a vaccination site?
Your local Health Department or local Senior Center can advise you of resources that might be able to help you obtain needed care, including the COVID-19 vaccine. If you need additional help, please call CarePartners of Connecticut Member Services  1-888-341-1507 (TTY: 711) and ask to be connected with a member of our Care Management Team.
Continue to keep each other safe and limit the spread of COVID-19
A vaccine is only part of the solution for COVID-19. Please continue to use best practices for limiting the spread of COVID-19 in our communities.
What happens after you're vaccinated?
For additional details on the COVID-19 vaccine, visit the CDC website.