Your ZIP Code spans multiple counties.
4 Ways To Help Prevent Heart Disease
Small improvements to your overall health can make a big difference when it comes to heart disease, the leading cause of death for both men and women.
What is heart disease?
Heart disease refers to a variety of heart conditions, including, heart attack, stroke, abnormal heart beats (heart arrhythmias), and heart defects (congenital heart defects). Most forms of heart disease are connected to plaque that builds up in the walls of the heart's arteries causing them to narrow. This makes it harder for blood to flow through arteries and can result in a heart attack or stroke. 
What are the signs?
Common symptoms associated with heart disease can include chest pain, chest tightness, shortness of breath, extreme fatigue, and pain, numbness, weakness, or coldness in your legs and arms. 
How to prevent it
Small lifestyle changes can make a big difference in your health and help reduce your risk of heart disease:
1. Exercise
Reduce your risk for conditions that can contribute to heart disease such as high blood pressure and high cholesterol  by doing some form of physical activity thirty minutes a day.  Make sure to talk to your doctor before starting an activity program.
CarePartners of Connecticut members get a SilverSneakers membership at no additional cost! Whether you play tennis, swim laps, do yoga, or lift weights, SilverSneakers has you covered. For details, visit SilverSneakers.com, or call SilverSneakers at 1-888-423-4632 (TTY: 711).
2. Eat healthy
By eating a diet rich in vegetables, fruits,  and whole grains, you can help reduce your risk of heart disease.  The DASH eating plan, for example, can help lower your  blood pressure. CarePartners of Connecticut members can use their Extra Discounts to save 50% off the subscription rate for DASH for Health, an online program dedicated to helping you eat better by using the DASH Diet!
3. Keep a healthy weight
Being overweight can cause conditions that increase your risk of heart disease, including high blood pressure and high choleseterol. 
CarePartners of Connecticut members get up to $150 each year to join programs to help you reach a healthy weight such as Weight Watchers and Jenny Craig.
4. Know your numbers
Is your blood pressure normal, at risk, or high? It's important to know your numbers.  At an annual physical, your doctor will review your health status including your blood pressure and offer ways to maintain or improve. CarePartners of Connecticut members pay $0 for a physical exam each calendar year.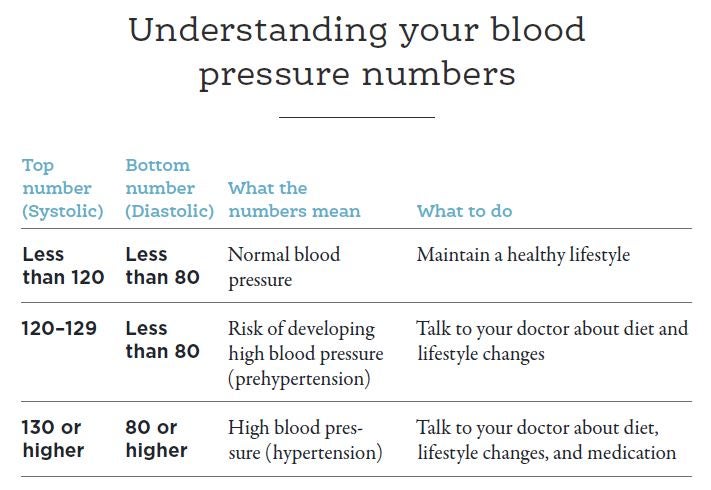 This information is not a complete description of benefits. Call 1-844-267-2326 (TTY: 711) for more in­formation. Discounts and services included in the Extras program are not plan benefits and are not subject to the Medicare appeals process.